On 25th October 2002 Radio Stokes Kevin Fernihough bought the mid morning crew up
to Mow Cop as part of the Breast Cancer awareness.
A few others and myself got to speak to Kevin and promote Mow Cop and especially the Residents Association.
My Good friend Lenn Machin bought his 1930's style open topped double decker up to the Mow Inn.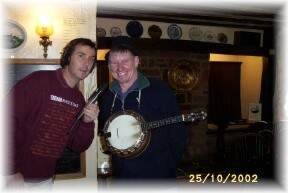 Lenny got to sing a few classic George Formby songs, which helped make the morning a resounding success.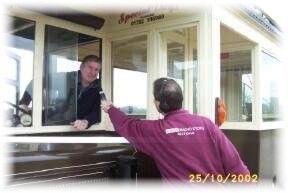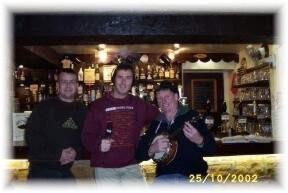 Your web master Rob, Kevin and of course Looney Lenny. Since the broadcast Lenny has become a popular regular on BBC Radio Stoke